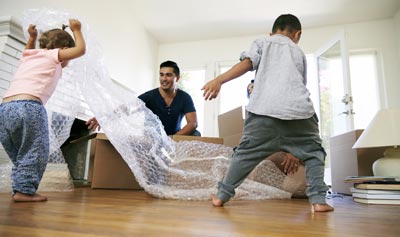 Bubble wrap and packing foam are commonly used to make sure items remain intact during shipping. However, do you know what packaging supplies are best for your business and the types of items you ship? Continue reading to learn whether you should use bubble wrap, packing foam, or both to help items of all shapes and sizes arrive at their destinations unscathed.
What is bubble wrap?
where to buy bubble wrap? Check out our inventory to get the right size bubble wrap roll for your company.
is essentially a sheet of trapped air used to cushion items during shipping. While bubble wrap is fun to pop, it's also perfect for shipping items long distances. Aren't sure
Can bubble wrap protect heavy items?
It's a misconception that bubble wrap can't protect heavy items. If you have something heavy you need to ship (like a machine part) call us to determine what bubble wrap sizes you'll need. While small bubbles are great for preventing scratches and scrapes, you'll want a much larger bubble size to prevent impact damage. We offer bubble thicknesses up to 1/2" so you can protect fragile items for shipping, as well as your reputation.
Many of our customers use more than one plastic bubble wrap size to keep items safe during shipping. For example, you may want to use 1/8" bubble to prevent a TV screen from getting scratched and use a large bubble size over top to protect against impact damage if the box is dropped or jostled.
Is bubble wrap durable?
When used properly, bubble wrap for sale. The air bubbles keep items suspended during shipping so they arrive at their destinations intact. You'll know you've used enough bubble wrap if you can gently shake the box and not hear anything rattling inside.
is durable enough to last a cross country trip. This means that if you need to ship something from California to New York, you'll want to look at our
What is packing foam?
Packing foam comes in many forms. The types of packing foam you'll end up using will depend on the items you ship. For example, if you ship mostly electronics, we highly recommend pink anti static foam. Like the name suggests, anti static foam is designed to slowly and safely dissipate the electrostatic charge that can build up within a shipment of electronics.
What are the benefits of packing foam?
Since foam sheets are thinner than bubble wrap, you'll be able to fit more items per box. However, packing foam also comes in other shapes and sizes to accommodate your needs. For example, we can create foam inserts for cases so fragile items aren't jostled during shipping. Foam inserts are used for a variety of industries, including medical, automotive, and technical. We can help you find the perfect custom foam for your application.
Our team is dedicated to helping you find the right packaging products for your business. To get a quote for bubble wrap, packing foam, or other packaging materials, call Premier Protective Packaging at (616) 791-7400.